source: disneydreaming.com
You may be wondering why I have Miley Cyrus as today's style crush. Heck, I'm wondering the same thing. I have never really been a fan of Miley or her alter ego, Hannah Montana, but lately I've been noticing that her style has evolved into something I am highly interested in. I like that she can work the whole glamor look then slip on a pair of jeans for a tom-boy feel. It kind of reminds me of Kristen Stewart.
I like that her outfits are simple and wearable in Hawaii.
I think her haircut and weight loss at the beginning of the year helped to bring this new Miley about. Many are criticizing her for her slim down, but I think she looks healthy and fit and I aspire to do the same. I don't like to judge without knowing someone, but through her Twitter account (yes, I am a follower), I find her to be a likeable, animal-loving person who is just trying to live her life without the paparazzi getting in her face all the time. For an 18-yr-old (is that how old she is?) or 19-yr-old in her position, I really think she's held up well.
source: girls.geekrevolt.com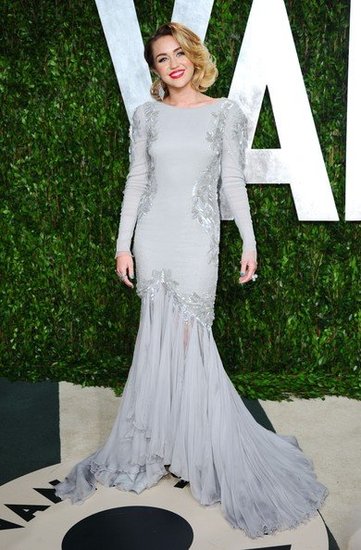 popsugar.com
usmagazine.com
celeb.denimdebutante.com
fanpop.com